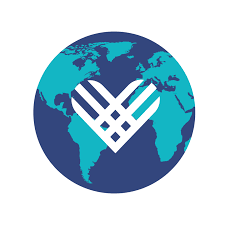 Junior League of Northern Virginia
A Member of the Community for 65 Years
Together we will improve the Northern Virginia communities we love.

On November 29 members of our community and those from around the world will participate in Giving Tuesday 2022, a global generosity movement unleashing the power of people and organizations to transform their communities and the world. We invite you to support the Junior League of Northern Virginia this year.
Since 1958, JLNV has raised more than $2 million dollars implementing more than 35 community programs in Northern Virginia. Our members have provided hundreds of thousands of volunteer hours in support of nonprofits and have engaged in various community initiatives, from combating homelessness and STEM education to healthy eating and active living initiatives for kids and families. Some highlights included:
Starting Reading is Fundamental in Alexandria in 1962
Developing the Family Resource Center (FRC) at Shelter House in the 1990's
Providing seed money for the Children's Science Center in the 2000's
This is how your donation on November 29 can help:
For every $25 raised, the JLNV can provide a healthy snack to 15 kids participating in one of our physical activity sessions.

For every $50 raised, the JLNV can provide 10 kids with a jump rope, hacky sack, and water bottle to promote staying active at home.
For every $100 raised, the JLNV can provide ingredients for 4 nutrition education lessons with 15 kids.
For every $250 raised, the JLNV can support a community organization in purchasing a set of children's books about nutrition to complement an ongoing nutrition curriculum.
For every $500 raised, the JLNV can feed 50 kids for an entire weekend (3 meals and 2 snacks a day) through our contributions to the P3 Power Pack Program that serves children at elementary and middle schools around NOVA.