Meet JLNV's 2016 Woman of Vision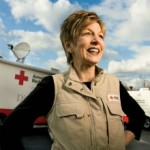 Linda Mathes, Chief Executive Officer, American Red Cross in the National Capital Region, has been selected as JLNV's 2016 Woman of Vision. Ms. Mathes was recently named in Washingtonian Magazine's "100 Most Powerful Women" and has received numerous awards and recognitions for her leadership and contributions to the community.
JLNV's Woman of Vision award recognizes women who have been trailblazers and catalysts for change at the local and national level, and who serve as an inspiration for our members, supporters and community partners.
Linda will be honored at JLNV's Celebration of Service luncheon on May 7 at Magliano's at Tysons Galleria in McLean, Virginia. Buy your tickets here.