Through collaboration with community partners, we identify our community's most urgent needs and address them with meaningful and relevant programs and initiatives that not only improve lives, but also change the way people think.
Junior League of Northern Virginia is proud to have as our Community Partners the following organizations: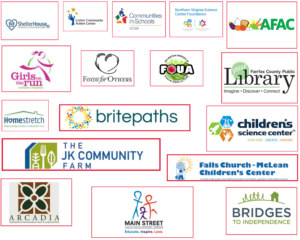 Are you part of an organization that wants to partner with the Junior League of Northern Virginia? Contact us at community@jlnv.org  to learn more.