Aronson Foundation Selected Junior League of Northern Virginia as September Charity of the Month
T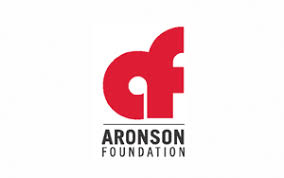 he Junior League of Northern Virginia (JLNV) was selected as the September "Charity of the Month" by the Aronson Foundation. This is the 2nd time the Aronson Foundation named JLNV for their "Charity of the Month" program. Through their fundraiser, Denim Fridays, Aronson LLC's team members donated funds to JLNV which were matched by the Foundation. The foundation presented a check of $2,669 supporting JLNV programs.
Since 1962, Aronson has served its people, clients, and community. The accounting firm is passionate about giving back to those who have made this community a wonderful place to do business and live. The Aronson Foundation focuses on giving back to organizations that capture the passion of Aronson's team members and clients, as well as organizations local to the DC metro community. Aronson team members are able to give back by nominating organizations to be considered for an Aronson Foundation contribution, through the firm's Charity of the Month program.
"In our 65th year of service to the Northern Virginia community, we are especially encouraged by the Aronson Foundation's support for the 2nd time as we transition to a new focus area – Women Helping Women," said Parys Jolly, president of the JLNV. "The JLNV is excited to be moving into this focus area where we can make a lasting impact by promoting economic stability for women and families in Northern Virginia," Jolly continued.
Since 1958, JLNV members have raised more than $2 million dollars to implement more than 35 community programs in Northern Virginia. The members have provided hundreds of thousands volunteer hours in support of Northern Virginia nonprofits engaging in various community initiatives, from combating homelessness and STEM education to healthy eating and active living initiatives for kids and families.
The Junior League of Northern Virginia strives to make a difference in the community by promoting the potential of women through voluntarism and leadership development. To learn more about JLNV's community initiatives, please visit jlnv.org.