Celebrating Not Just Independence, But Equality, This July
This Fourth of July will likely be different than many Independence Day celebrations before it — not only because of COVID-19 protocols, but the growing dialogue around what it means to have independence in America, with consideration given to not just freedom, but also equality.
On June 15, 2020, the U.S. Supreme Court ruled that the language of the Civil Rights Act of 1964, which prohibits sex discrimination, applies to discrimination based on sexual orientation and gender identity. Justice Neil S. Gorsuch's majority opinion stated, "An employer who fires an individual merely for being gay or transgender defies the law." Prior to this decision, such firing was still legal in more than half of U.S. states. This decision finally offered equal civil rights protection of the law for members of the LGBTQ community across all 50 U.S. states.
Four days later people across the United States observed another important day of remembrance that highlights the struggle for freedom. Juneteenth (June 19) is a day commemorating the ending of slavery in the United States, marked by the date Gen. Granger announced the emancipation of slaves to the people of Texas. As noted by our parent organization the Association of Junior Leagues International, Inc., (AJLI) in its remembrance of Juneteenth:
"It is a day that has meaning far beyond our boundaries because it is a day commemorating the ending of slavery in the United States. It is a day of reflection on how far we've come and how much further we still have to go. It is a time to take stock and work for just and fair inclusion into a society in which all people can participate, prosper, and reach their full potential.
"As we honor Juneteenth, let us reflect on the work that we need to do to secure a future based on equity, respect, love for humanity — for this and for the next generation. Let us hold each other accountable for our past and our future.
"It is only when we are willing to learn from the experiences of others that we can make significant, lasting improvements in our society."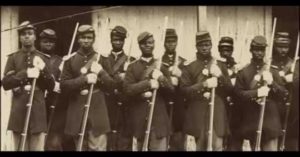 As highlighted during JLNV's JL101 event, AJLI has invested in its commitment to diversity, equity and inclusion in recent decades through initiatives such as:
Institution of the Dialogues on Diversity program;

Development of the Building Blocks for Multicultural Development guide;

Adoption a new Commitment to Diversity & Inclusion to replace its previous Reaching Out Statement form 1978; and
Following the creation of a task force in recent years to explore the topic and JLNV's efforts, the 2020-2021 Junior League year is the first year that the Junior League of Northern Virginia will have a dedicated Diversity and Inclusion (D&I) Committee. The JLNV's goal for the D&I Committee is to increase diversity in our membership, cultivate an inclusive environment that welcomes women from diverse backgrounds, and identify leadership opportunities to engage women of color.
Members interested in delving further into their own experiences are welcome to sign up for AJLI's 21-Day Racial Equity Challenge — open to all members — which the organization launched in the wake of current events and amplified discussions about racial equity. With capacity for 450 members, the June event was filled within an hour. The D&I Committee has already secured spots July event, which is also likely to experience high demand. Members who are interested should keep an eye out for AJLI's All-League Email for future challenges scheduled to start Aug. 31 and Oct. 5. (JLNV will also share this information to our internal Facebook page as soon as the registration link becomes available.)
AJLI is also relaunching its Accelerator Fund on July 1 with $10,000 of funding available to help Junior Leagues accelerate innovative programs to improve diversity and inclusion in their Leagues and local communities, and will convene monthly Diversity, Equity and Inclusion Roundtables for Junior League task forces and committees to discuss institutionalizing equity.  
AJLI's full statement regarding its commitment to diversity, equity, and inclusion is available on ajli.org. Interested members can also engage in dialogue with other League members through AJLI's Diversity and Inclusion Exchange Facebook group. If there are any topics of interest you would like to see featured, please contact the Communications Council Director.
#BetterTogether