Fairfax County Times Features JLNV Cookbook Recipes and Member Contributors for the Upcoming Holidays
Exciti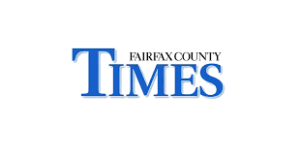 ng News! Kimberly Beach and Monika Geraci, JLNV cookbook contributors, are currently featured in a story from The Fairfax County Times about the history and significance of JLNV cookbooks, volunteering and holiday recipes.
"Sometimes people are intimidated by trying something new," said Beach. "These are easy recipes that I was able to do when learning from my mom," said Kimberly Beach. 
Junior League, a tradition of volunteering and cookbooks
By Kristin Johnson / Fairfax County Times, Dec 9, 2022
Junior League was founded in 1901, in New York. It was a way for women to organize together and volunteer. Today, almost 300 chapters of the Association of Junior League International can be found across North America, and Great Britain.
This includes the Junior League of Northern Virginia.
While times have changed, volunteerism is still a key component of the Junior League.
To generate funds, various chapters began selling cookbooks. The cookbooks bridge the past to the present.
The first Junior League book was a private cookbook for members of the Los Angeles chapter. The cookbook as a fundraising tool really took hold in the 1950s. The oldest cookbook that is still in print is "Charleston Receipts." It was first printed in 1950. At the time it was hard for women to find a place outside of the home beyond volunteerism.
The cookbooks vary, just like the chapters who create them. The Northern Virginia chapter created their first book, "What Can I Bring," in 1999. It was retooled in 2017, and renamed "Flavors of Virginia: What Can I Bring Through the Seasons?" New recipes were added, the focus is on using what is already in most kitchen's to create seasonal recipes to bring to all occasions.
Kimberly Beach joined the Northern Virginia Junior League in the summer of 2003. At the time, she was traveling and handling many projects for work. Beach liked the idea of finding more volunteer opportunities with like-minded women.
When it comes to recipes, Beach describes herself as old fashioned. She still collects cookbooks and enjoys cooking from them, instead of relying on the internet. The books connect her to different times, and places,
"It makes me feel like I'm part of a larger community," she said.
Beach submitted a few recipes to the cookbook. Two were accepted, her Cinnamon Bread, and Simple Chili. She views the recipes as seasonal dishes.
"Sometimes people are intimidated by trying something new," said Beach. "These are easy recipes that I was able to do when learning from my mom."
Monika Geraci, was part of the Northern Virginia Junior League for more than 10 years. She now lives in Texas and is looking for volunteer opportunities she can share with her daughters that will instill in them a love of volunteering.
Junior League "is a great environment for people to try something," said Geraci, who has recipes for Monika's Double Chocolate Cupcakes, and Chocolate Buttercream
featured in the current cookbook. "Ultimately you're surrounded by other women who all are working towards the same goal and want you to succeed, and so it's a safe place. It's okay if you fail." She clarified, that you aren't actually failing, because you have others around to mentor you, "pick you up and make sure that you don't actually fail."
Geraci found this to be especially true in Northern Virginia. She considers some of her closest friends to be the ones she made through Junior League.
Beach searched for information on one of the hottest recipes from the original cookbook that is still available in the current cookbook. That would be the recipe for a Black Russian Cake.
Beach found the recipe to be something of an "urban legend" in that no one can remember where it came from. While the recipe's origin is a mystery, it is a dish that is almost universally loved. Admirers include former White House Executive Pastry Chef Roland Mesnier, and former Senator Bob Dole.
"The Junior League of Northern Virginia's Black Russian Cake is so good, you can almost serve it on the rocks," said Mesnier when he attended one of the chapter's Enchanted Forest fundraisers. The comment references the recipe's secret ingredients which are Kahlua, and vodka.
Mesnier "loved the simplicity and flavor of the recipe," said Beach.
The cake, like many of the recipes, is easy to make. You can find the recipe in the attached photo.