JLNV Designer Purse Drawing
October 2022
Our Designer Purse Drawing went live on Oct. 14. We are excited to offer the Saint Laurent Loulou in the Medium size. The Saint Laurent Loulou is an instant classic, with the iconic metal YSL logo and the black chevron-quilted leather, which has some volume to it. This bag is 9.8 X 6.6 X 3.5 inches. It holds a wider phone, tablet, a larger wallet and even a compact umbrella. It's the perfect stylish work bag or a practical everyday shoulder bag.
Introduced in 2017, the Loulou was named after Yves Saint Laurent's creative right hand, muse, alter ego and the virtuoso behind all the flamboyant accessories that were a crucial component of the YSL "look," Loulou de La Falaise. It has that quintessential YSL elegance, but it also represents de La Falaise well with its hippie charm.
Purchases are available in $25 increments and will provide you 10 entries. Each entry will give you a chance to win the Saint Laurent LouLou bag and there is no limit on the number of entries you can purchase.
Click below to support the Junior League of Northern Virginia and for chances to win a Saint Laurent LouLou bag.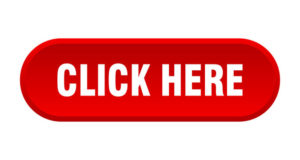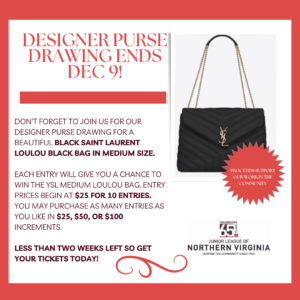 Questions? Please contact info@jlnv.org.
Follow us on social media to stay in the know about our fundraising events!
For media requests, please contact pr@jlnv.org.