The Junior Leagues' Kids in the Kitchen committee participates in numerous programs and activities throughout the year to educate children and their parents on the importance of nutrition and regular physical activity for a healthy lifestyle.
Kids in the Kitchen
Junior Leagues' Kids in the Kitchen (KITK), a childhood obesity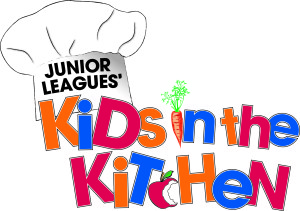 and nutrition initiative from the Association of Junior Leagues International, is designed to help our communities address the urgent issues surrounding childhood obesity and poor nutrition. Our goal is to promote child health and wellness by empowering children and youth to make healthy lifestyle choices, therefore preventing obesity and its associated health risks.
Nutrition Education Nights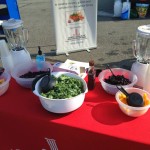 According to recent research, getting children involved in the kitchen and cooking may increase their likelihood to choose healthy food. KITK's Nutrition Nights work with our local partners to provide nutrition education and cooking lessons throughout the school year. During these events, our members provide nutrition lessons focused on healthy eating followed by a hands-on cooking demonstration.
Market Explorers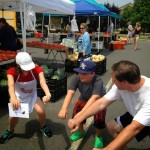 The JLNV's Market Explorers program began in 2014 and partners with local farmers markets including Mosaic and Falls Church. Through these partnerships, children are introduced to where their food comes by participating in interactive activities such as scavenger hunts, physical activity and healthy snack preparation.
Check out our Market Explorers Program at: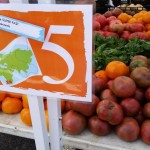 Mosaic Farmers Market on the 1st Sunday of the month
Falls Church on the 3rd Saturday of the month
For more information check out the Washington Post article on the Market Explorers program.
Kids in the Kitchen Spring Health Fair
The Kids in the Kitchen Spring Health Fair is an event that encourages kids to live a healthy lifestyle by providing resources for child-centric exercise, nutrition education and recipes for healthy eating habits. This event is free to the public and features fitness demonstrations, interactive booths, games, and many other fun activities supported by our community partners.
Check back this winter for additional details regarding the Kids in the Kitchen Spring Health Fair in Spring 2019.