"The Junior League of Northern Virginia Increases Impact with More Grant Awards" News Story Ran in Fairfax County Times
The Jun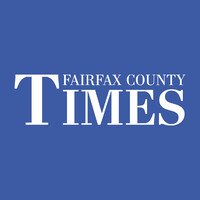 ior League of Northern Virginia increases impact with more grant awards – Jul 29, 2022
by Jaya Patil
When the Junior League of Northern Virginia (JLNV) began to partition their grant money into smaller awards years ago, it was about augmenting their scope.
"We can reach a lot more people, children, [and] women by doing smaller grants to several organizations versus one big grant," said President Parys Jolly.
"The Junior League is an organization of women committed to promoting volunteerism and developing the potential of other women," Jolly explained. JLNV has been around since 1958, amassing more than $2 million and thousands of volunteer hours towards community programs.
"It's not just about sending money to an organization, it's how our members are going to volunteer at these different places," said Jolly. After more than 12 years as an ombudsman during her husband's 23 years in the Navy, Jolly brought her volunteering to the civilian sector with the Junior League.
The Association of Junior Leagues International (AJLI) is the parent of all global junior leagues. JLNV supplements their own training regimen with AJLI's plethora of training and education resources for volunteers and members.
"Each league is a little different," Jolly said. She knows firsthand since she spent years at the Junior League of Annapolis (JLA) and the Junior League of Jackson (JLJ).
Jolly learned about fund development on a grand scale; she moved from the smaller JLA to JLJ–the sixth largest league. "It taught me [that] fund development wasn't just about selling something," she said.
Working on larger projects helped Jolly increase a smaller league's impact when she moved to Northern Virginia with her husband and joined JLNV.
"What you can do with even just $100 … you don't have to have thousands. How is that $100 going to make an impact? It's [about] teaching our members that that $100 is going to do great things," said Jolly.
This 2022-2023 grant period they have distributed $10,000 to five local recipients with relevant programs. JLNV supports programs that advocate accessible, healthy nutrition and physical activity. They have also driven initiatives forward that promote STEM education and combat homelessness.
This year's grantees have programs that focus on health by "teaching children and their families good habits when it comes to food," said Jolly.
JLNV awarded up to 75 volunteer hours and $3,900 to Arcadia Farm, covering scholarships to their Farm Camp for 13 participants. They granted a similar combination of volunteer hours and money to JK Community Farm to fund construction of raised beds for food education and growing produce.
The rest of the $10,000 was distributed to Bridges to Independence, KEEN Greater DC, and ALIVE! to fund those organizations in buying nutritious food or sports equipment for children.
Their 2023-2024 grant applications open in October. In place of their usual winter holiday events, they are continuing a hybrid approach to fundraising–especially with Santa calls. In the spirit of the COVID motto, "pivot," JLNV raised money by offering families a zoom call with Santa.
After she completes this second term as president, Jolly will continue to support the league as a sustainer. She wants any interested women to come forward.
"What you put into something is what you're going to get out of it," Jolly advised. "We are a diverse group of women from all kinds of different backgrounds. We all bring something different to the table and we are passionate," she said.
"No matter if it's in the corporate world [or] if you're a stay-at-home mom, … I want everyone to know that they bring something to [the] table. The more that we have women from diverse backgrounds, the better that we are going to be in this community," Jolly declared.
For the story, please go to: https://www.fairfaxtimes.com/positive_vibes/the-junior-league-of-northern-virginia-increases-impact-with-more-grant-awards/article_e23bcab4-0e92-11ed-bb25-8fd7f513e7d3.html